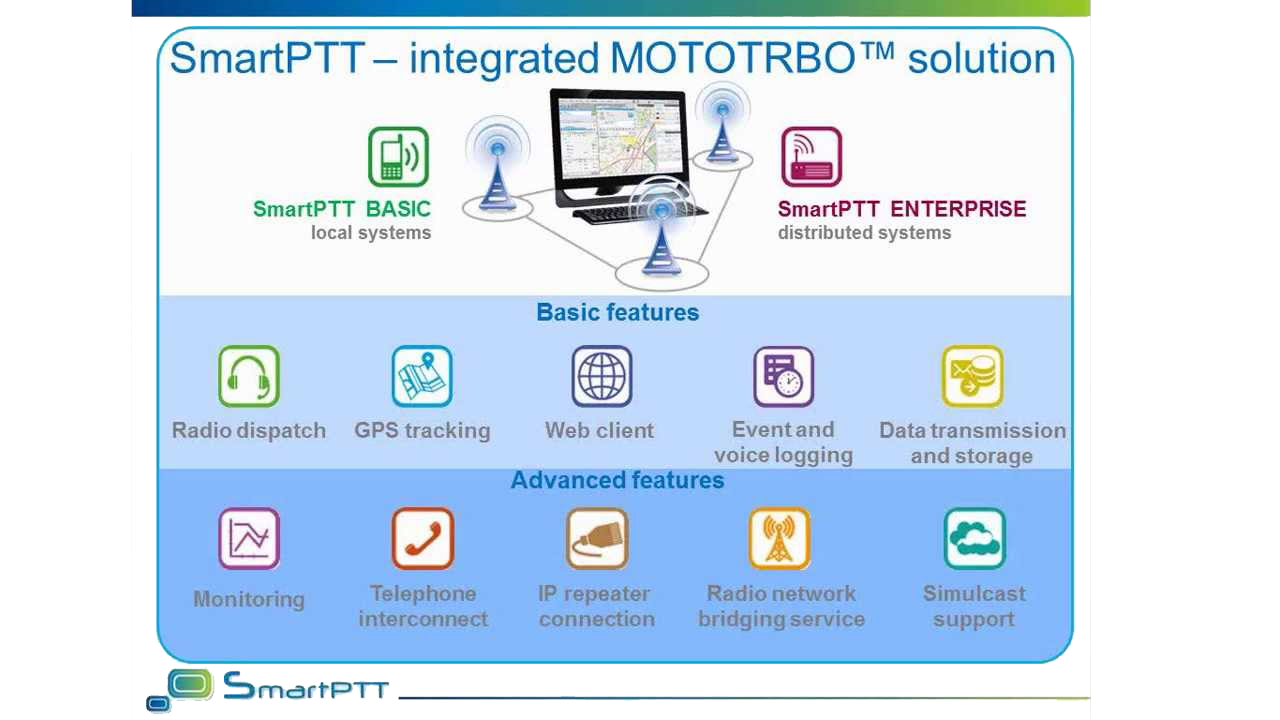 SmartPTT is software dedicated to building optimized dispatch and control systems based on MOTOTRBO digital technology.
SmartPTT integrates different MOTOTRBO architectures and manages systems of any size or topology: IP Site Connect, Capacity Plus, Linked Capacity Plus, and Connect Plus. It introduces flexible functions and services for operators, executives and employees, contributing to personnel control and operational processes. Below, all the solutions available on the platform. They may vary depending on the version of Smart PTT purchased.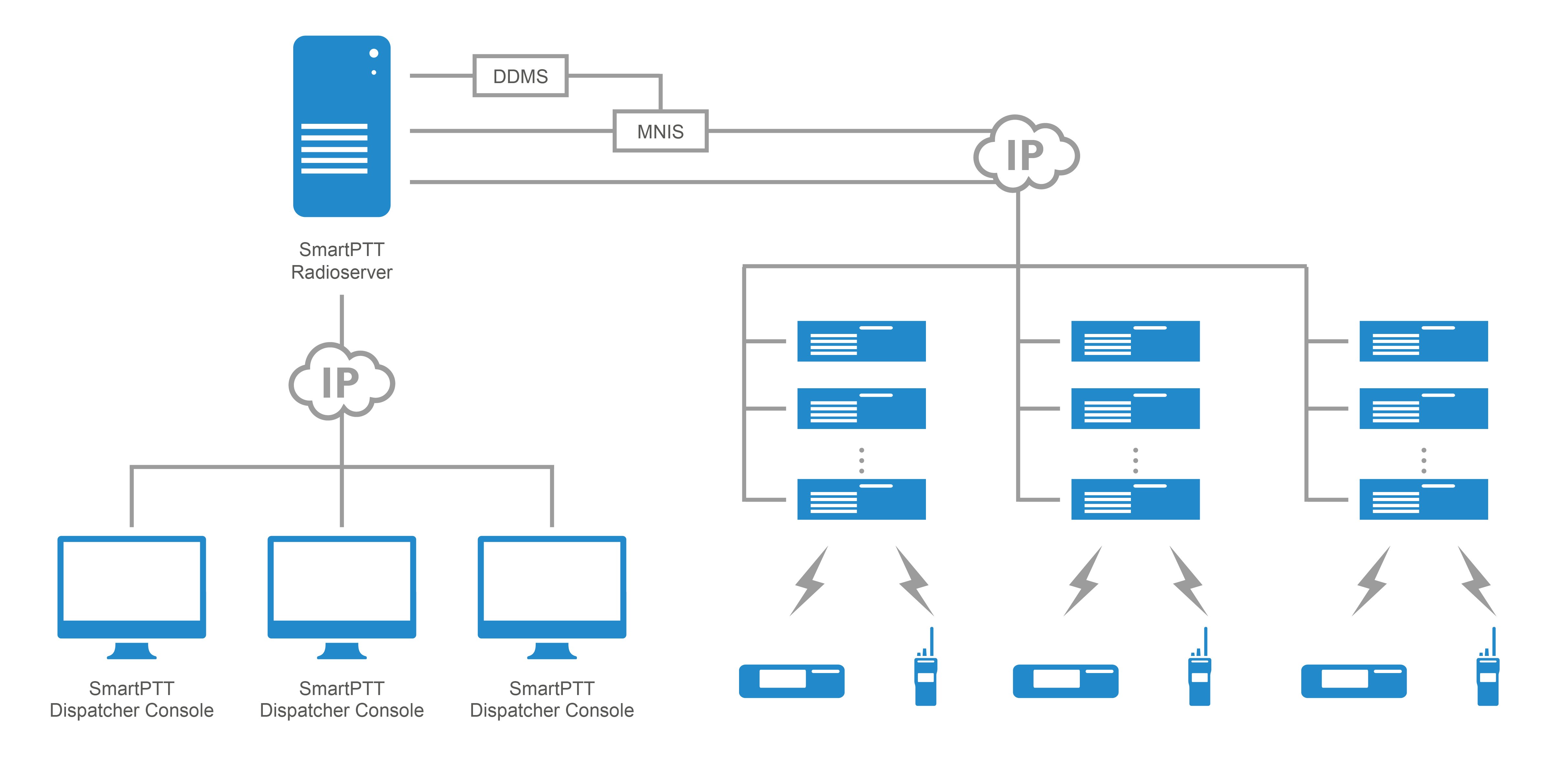 Contact us to learn more!